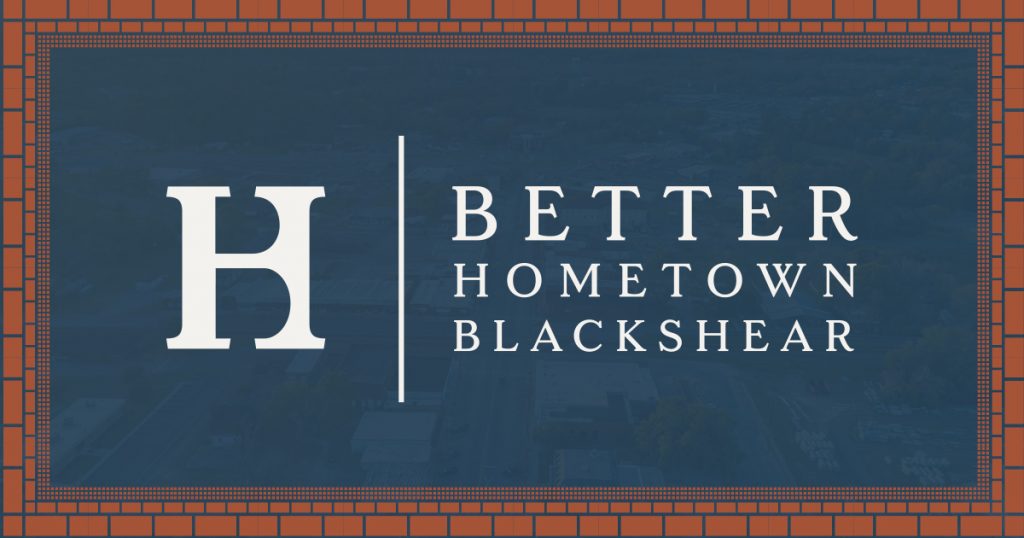 Better Hometown Blackshear is Blackshear's Main Street program and is part of a national network of more than 1,200 active Main Street entities. It is an essential, community-driven initiative that focuses on the revitalization of older, traditional business districts throughout the United States. The underlying premise of the Main Street concept is to encourage economic development within the context of historic preservation in ways that are appropriate for today's marketplace. Main Street programs advocate a return to community self-reliance, local empowerment and the rebuilding of traditional commercial districts based on their unique assets—distinctive architecture, a pedestrian-friendly environment, personal service, local ownership and a sense of community.
The Main Street Four-Point Approach™ is a comprehensive strategy that is tailored to meet local needs and opportunities. It encompasses work in four distinct areas — Design, Economic Restructuring, Promotion and Organization . Committees, that encourage community involvement and work to catalyze action in these impactful areas, are an important part of most Main Street Programs.
The Main Street philosophy and the Eight Guiding Principles behind this methodology make it an effective tool for community-based, grassroots revitalization efforts. These eight components ask Main Street cities to take a comprehensive approach, move in incremental steps, promote self-help, create partnerships, strive to identify and capitalize on existing assets, emphasize quality, be open to change and, most importantly, be committed to implementation.
The Main Street approach has been successful in communities of all sizes, both rural and urban.
For more information about the program and how you can get involved, please contact us via the Contact Us page!
What We Offer To The Community
The organization is established to further the general welfare and prosperity of the citizens, businesses, industries, cultural and educational programs of and around the Blackshear, Georgia area. Essential to this mission is to apply a nationally recognized 4-point approach trademarked by the National Main Street Center for improving designated Main Street communities. This approach includes business development, design, organization, and promotion. Additionally, the organization will provide a membership outlet to carry out its mission and activities